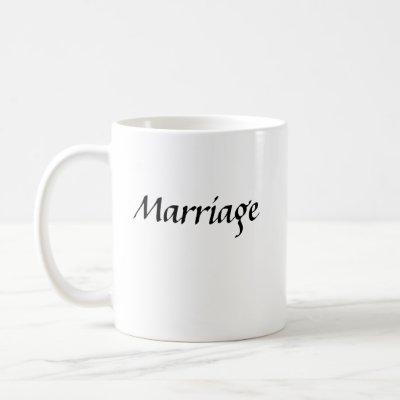 I've been wanting to blog about this topic for a while, but today seems to be the most appropriate day to do so. If you've noticed, I blog here quite often mainly because I'm very comfortable interacting with a lot of you, I view most of you as respectful intellectuals, regardless of your beliefs, but lately I've been busy and that explains why I've been MIA (but don't worry, I'll make up for it with this long ass blogpost). Even with my busy schedule, I always take priority in isolating myself to think, and the idea of marriage is a topic I discuss with myself more frequently these days. This summer seemed to be marriage season, a lot of people I know (or at least recognize) are getting married; at my work place some of my close customers are seeking my advice on their marriage; even as I type right now I'm currently listening to, or as they say in twitter land, #np "Marriage of Figaro" by Wolfgang Amadeus Mozart. So I think it is fair to conclude that marriage is in the air, both figurative and literally. But before I jump into the subject of marriage, I'll like to re-introduce myself so when I do start discussing this topic, you'll know where I'm coming from. I am a very typical INTP (Myers-Briggs Personality Test), logical and analytical in my approach. I believe there is always a logical and natural explanation to even the strangest occurrences; that physics is the backbone in every magic trick, that there's psychology in every psychic's bullshit, and natural formulas and mathematical equations to what people know as love. I believe even emotions are capable of logic explanations, as logical as 2+2=4. It takes me a while to observe, gather up evidence, experiment with what I've got, calculate with the results, and then conclude my theory. But once I'm done concluding my theory, when I'm in my comfort zone I tend to be outspoken about it even if it's contrary to many societal theories. Unfortunately, this is one of them: Marriage. After the re-introduction of my character and judging by the subject, I would suggest this would be a good time for the closed-minded and the married folks to leave, (because if your marriage hits the rocks after reading this post, I am not responsible). Ok enough of the bullshit, let's get down to business:
A wise man once said, "The wedding ring is the world's smallest handcuff." Although it's looking at the cup as half-empty, but saying "I do" in a conventional monogamous marriage is like pleading guilty for a life sentence, because that's exactly what marriage is; a life sentence. You're metaphorically shackled to your spouse in a "till death do us apart" contract, so you better love your spouse to death because when you decide to marry him/her, that's exactly what you're gonna have to do. And honestly, the only thing worse than a "till death do us apart" contract is signing your soul to the devil. The idea of a monogamous marriage is so unnatural and the results prove it. In countries where there is freedom to divorce, divorce rates seem to be pretty high. Here in the US, it's up to about 50%, which according to the US standard of education is an "F" grade. So therefore, if marriage was a student in the US, marriage would be a serious olodo, or as the yanks say, "dumbass." Now the question arises; why is marriage such a failure? Is it the culture? Or is it the idea of it? I'd pick both, but I'm more convinced it's more of the latter. If you look at the main reasons why most marriages split up, the top two are either sexually or financially related.
If you look at the mechanics of the male genitalia, it's designed for multiple sexual partners. Hundreds of millions of sperm cells gets produced daily, and sperm cells only have a lifetime of 3-5 days. Yet out of these innumerable short-lived cells, only one is allowed to grow in a female's egg for a period of nine months. This makes the period of time a monogamous couple has productive sex shrink (and that's not to include the female's periodic time). All these factors make the other millions of sperm cells that aren't fertilized to be a thing of waste. Now I am pretty sure most men aren't raised to waste things, so they "cheat." Afterall, there are millions of sperm cells in him that are just waiting to get a taste of the outside world, or at least see the walls of a vagina. But yet "cheating" is a taboo in relationships, especially monogamous marriages. And it makes no sense why. If you look at other social animals like lions, wolves, meerkats, even our close cousins, chimps, they build a structure based on polygamy. The strongest and most accomplished of the males of these social creatures tend to get a lot of female companions. If you look at a lion's den, it's mostly composed of a few dominant males and plenty lionesses. The dominant male has a polygamous relationship with his females, and I bet you that's why they have a lower divorce rate than we humans. But rather than learning from other social animals, we tend to view ourselves higher and them as primitives. Too bad the primitives are doing better at marriage than the holier-than-thou humans, ntoo :-p. Instead we follow a code that doesn't even make sense; only having sex with one partner.
Now that I've given examples of social animals that don't follow such rules, lemme give you the opposite. For instance, there are some worms that when they mate, their genitals adjoin for life. That's a classic case of two becoming one, not marriage. The reason why we can never adapt such methods is because the worms are hermaphrodites and we are social mammals. Another instance is the story of a black widow, the reason these spiders are called so, is because when the males wants it, he puts his life on the line by leaving a part of himself in her after mating. Therefore self-destructing because he wants some spider booty, now that's a classic case of "till death do us 'part," not marriage apparently.
It's about time we humans recognize our nature instead of following an unrealistic code based of "happily ever after" fairy tales. The other day, I was at work, and the TV was on. My boss was watching a soap opera, and the scene I accidentally stumbled across was one where a married man was having sex with some chic, and his wife came in at the right/wrong moment (depends on who's perspective you see it from). She slaps the shit out of the chic and throws her out of the house, then once the chic is out of the scene, the wife starts crying as she looks at her helpless husband still in shock and in the bed. Then she says, "Don't you love me?" The rest was some of crying, and mushy-gushy shit. But her question had me thinking, just like Tina Turner said, "What's love got to do with it?" Seriously though, how do you connect your husband or wife having sex with someone else (unless the person is your enemy) as he/she not loving you? It seems as if marriage is really all about sex. If he (the husband) was hungry, the wife wasn't around, and the neighbor or housegirl cooked for him, that's fine; but if he was horny, and the neighbor or housegirl gave it up, then that's unacceptable. If that's the case, then asking "don't you love me?" would be the wrong question, it should be "aren't you loyal to this pussy?" I love egusi, but when I eat ogbono soup, I don't feel like I cheated or anything, so why is the marriage in love different? Maybe because marriage is an institution not based on love, but on loyalty. The same loyalty cults demand: Till you die.
Anyways, I obviously have a lot to say about this topic, but I'm afraid if I go on, you won't be reading a blog but rather a book. So I'm definitely going to have a series on this, but for right now I just wanted to share the natural/sexual faults in marriage. Next time I'll touch on the financial/social aspects, until then be safe, and let me know what you think. Once again, I'll like to remind you that I'm not responsible for any downturns in your marriages after reading this post, I'm just stating my opinion. Messiah has spoken, now it's your turn. Peace